It's okay to experience occasional stress – may it be due to work, family or certain events. We all have our bad days! According to experts, stress is good for your mind and body. Stress causes urgency which can result in completing more in less time. This eventually makes you cope with serious situations easily and motivates you to accomplish your tasks and reach your goals.  
However, too much stress could put your emotional, mental and physical wellbeing at serious risk, and can even lead to more damaging health issues. This is the reason why it is recommended to plan in order to help control your stress level.
The Effects of Chronic Stress on your Well-being
Chronic stress can cause:
And the list goes on!
Stress is considered as the health epidemic of the 21st century.  It will not only affect your physical health but also your personal happiness and productivity level.
Take a look at these surprising statistics from different parts of the world.
Roughly 50% of adult Australians feel extremely stressed about one part of their life, while 91% feel stress in at least one point in their lives. – Medibank
Employees in Australia are absent for 3.2 working days every year due to stress, which costs the Australian economy a jaw-dropping $14.2 billion – Medibank
In a 2007-2008 survey conducted by Labour Force Survey, approximately 442,000 individuals in Britain experience work-related stress and illness – Labour Force Survey
US adults continue to report extreme levels of stress, with a greater percentage of adults reported a slight increase in their stress levels over the past year. – American Psychological Association
80% of workers in the US experience work-related stress, with nearly half reported need help in managing stress – American Institute of Stress.
Simple and Effective Stress Management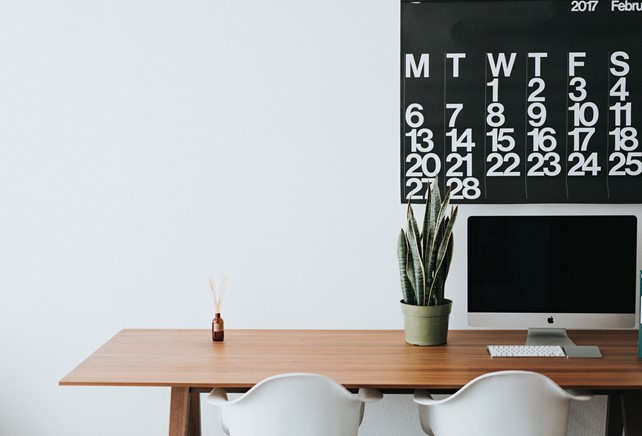 The key is to manage stress effectively – at home or at work – and reducing its health risks.   
A healthy mind and body are critical to your success and performance.  So, don't let a stressful day affect your productivity and happiness.
Here are some simple ways to help you reduce and manage stress:
Avoid unnecessary multi-tasking
Some people are proud of doing multiple tasks at once, and if you are one of them and you're guilty of multi-tasking, now is the perfect time to stop this habit. Our brains are not programmed to multitask. As a matter of fact, multitasking affects your focus and even your productivity, which can eventually lead to a stressful feeling.
Organise your thoughts and your life
It has been said that the best way to combat stress is to live an organised life. Imagine a messy room or work table, coming late to work and multitasking – aren't these signs of being disorganised? By organising your work table or your room, by being mindful of the time, and by focusing on your priorities, you can do a lot of things in a day without being too stressful. Instead, you'll end the day feeling productive and accomplished.
Start your day right
Nothing feels better than waking up in the morning with positive energy. There are so many ways to start your day stress-free. Start going to bed with a peaceful mind, and you will wake up feeling the same. Don't ignore your alarm clock and jump out of your bed with enthusiasm. Be thankful for a new day and for the things you're grateful for. Think of your objectives and how you will fulfill them. Read a good book. Eat your breakfast, slow and mindfully.
Plan ahead
Planning ahead helps you prevent stress by identifying your priorities and the events that matter most in a day. As a result, you will not feel anxious on the next day or the coming months in dealing with your deadlines or urgent affairs. By maintaining this habit, you will not only become effective at managing your day but also in planning your future life.
Stress is the trash of modern life we all generate it but if you don't dispose of it properly, it will pile up and overtake your life. – Danzae Pace
Start Living a Stress-free Life today!
Stress is unavoidable, but if there are ways to prevent it, do it! Life Intelligence Group provides products and services designed to help you not only to become smart and productive at work but also to help you handle life and workplace challenges.
Dealing with stress is not easy, but our amazing team is here to help. Find out how Life Intelligence Group can help you, your business or your organisation avoid the threats of work-related stress. Visit https://www.lifeintelligencegroup.com/ to learn more.