which home fitness equipment is best?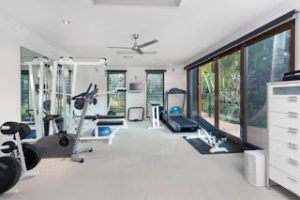 The 10 Top-Rated Home Workout Essentials for a Fitter, Healthier Body
One of the best things you can do for your body is to exercise with gym equipment. Yet, many people balk at heading to the gym out of personal fears such as embarrassment in addition to some gym memberships being quite expensive. Moreover, it's not always fun working out and sweating in front of strangers. Not to mention, it can be a struggle to find time to get ready and then drive to a gym every day, let alone fit a workout in.
Instead, it is much more convenient to have and use your own home workout equipment. In contrast to paying for a membership, you have everything available at your convenience. Plus, you don't have to drive to the fitness center, and you get to work out in the privacy of your own home.
To help you find the best home workout equipment, we've curated a list of 25 top-rated essentials, from chin-up bars to exercise balls, complete home workout gyms, and more. Ratings information is based on Amazon reviews and is current at the time of publication.
1.Ab Roller:
The
ab roller
is one of the most popular forms of gym equipment because it is affordable, portable, and it works. Who doesn't love the look of tight, lean abs? Now, you can finally get rid of that muffin top. Yet, standard ab crunches can quickly hurt your back. With this ab roller, you can ensure perfect form while whittling away that tummy butter.
Key Features:
Good for all fitness levels.
Portable.
Lightweight.
Current Rating: 4.4
The
Odoland Ab Wheel Roller
has 3 wheels that let you roll in any direction, on any floor surface. In addition, it comes with a resistance band to heighten the level of training. Once you feel you've moved up a level, just add a resistance band to improve your results. Moreover, it's so portable, you can travel with it. With this ab roller, you'll be ready for the summer in no time.
Key Features:
Includes a knee pad.
No-slip comfort grip.
Comes with travel bag.
3. Balance Ball Chair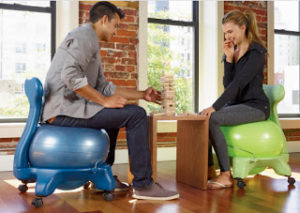 Current Rating: 3.7
Having
proper balance
is essential to good health. When you have
bad posture
, it affects your internal organs since they feel the pressure as well. Plus, you need core strength to improve posture, too. Well, this alternative desk chair helps you do just that by simply sitting down. The Gaiam balance ball chair fits most chairs from desk chairs to dining chairs. When sitting, this balance ball helps to relieve back pain, boost energy, and align the spine. If you're suffering from back issues, you should add this to your pain management routine.
Key Features:
Build a healthier back.
Removable balance ball.
Comes with air pump.
4. Best Choice Tri-fold Gym Mat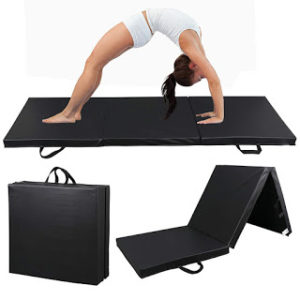 Current Rating: 4.5
When working out, it is essential to have a
comfortable mat
. No one wants to lie on a potentially dirty floor. Plus, the mat helps to take the pressure off the impact of cardio exercise. And, it offers soft support when performing exercises while lying down. What's nice about this mat is it folds for portability. And, it has carrying handles for easy transport.
Key Features:
Puncture-resistant.
Carrying handles.
Portable.
5. Best Fitness Functional Trainer:
Current Rating: 3.7
One of the most efficient methods for losing weight and building muscle mass is through weight lifting. In fact, you need to lift weights to increase your metabolism. Well, now you can easily do so with this functional trainer. It comes with 19 vertical pulley adjustments and a 190-lb weight stack. Yet, surprisingly, it won't take up a lot of space. In addition, it is easy to set up.
Key Features:
Integrated straight chinning bar.
Three-year frame warranty.
Adjustable pulleys.
6. Bowflex PR1000 Home Gym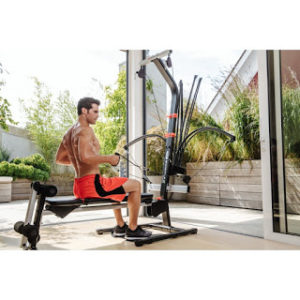 Current Rating: 4.4
When it comes to home workout equipment, who hasn't heard of the Bowflex? Well, the PR1000 version is the perfect model to get newbies back to exercising. For this type of equipment, it has an affordable price point that offers over 30 strength exercises. Plus, you get up to 210 pounds of resistance. Once you start using this machine, you may be surprised how quickly your body starts to shape up.
Key Features:
Horizontal bench.
Lat pull down.
Rowing machine rail.
7. Bowflex Xtreme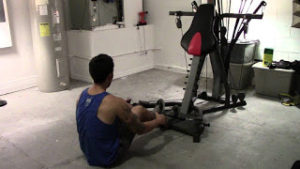 Current Rating: 4.3
Now that you are aware of the power of the Bowflex, it is time for an upgrade. If you're ready to take your fitness to the next level, then the Bowflex Xtreme 2SE is for you. In fact, you can add up to 410 pounds of resistance. You might not need that much weight to keep your body toned and tight, but it's nice to know you have the option. Still, it is compact enough to fit in a room or the garage. And, it features over 70 exercises to ensure you have a rockin' body.
Key Features:
Compact.
Integrated lat tower.
Patented power rods.
8. Doorway Chin Up Bar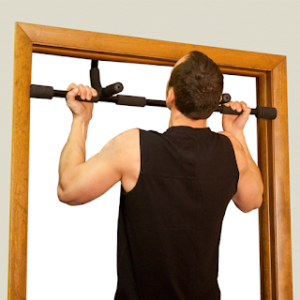 Current Rating: 3.9
If you've been looking for something portable that will give you a great workout, then this doorway chin up bar is the way to go. Put it on your bedroom door and get some chin ups in before breakfast. It's fun to use, and the solid steel construction ensures it is durable. In fact, it can safely support up to 300 pounds. And, it is a great workout for your back, abs, shoulders, chest, arms, lats, triceps, and biceps.
Key Features:
Multiple foam grip positions.
Flat design.
Easy to install.
Current Rating: 4.0
What's nice about this piece of gym equipment is the fact that it is so portable. All you do is snap on flex packs for extra resistance. With the leg and door attachments, you can get a full body workout. Plus, it comes with a guide that includes workouts and nutritional guidance.
Key Features:
Two-year warranty.
SpiraFlex resistance.
Comes with exercise DVD.
10. DynaPro Exercise Ball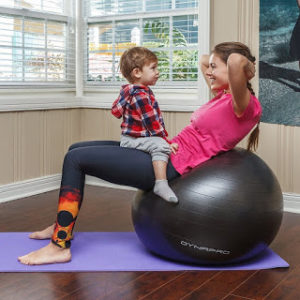 Current Rating: 4.5
All 
home gyms
 need a stability ball. The DynaPro exercise ball provides 2,000 pounds of stability. Use it for balance, to gain core strength, and for
yoga
. It also comes with an anti-burst feature to ensure many comfortable uses. Plus, you can inflate it quickly with its accompanying hand pump. Not to mention, at under $20, you just can't beat the price.
Key Features:
Work out anywhere.
Use for all forms of exercise.
Portable.
Want To See More About Healt & Fitness https://homefitnessvip.blogspot.com/